LoveBodyNaturals
Regular price
Sale price
$75.00
Unit price
per
Sale
Sold out
The TRIO. The beauty treatment pack provides three steps in skincare that provide morning and evening moisture and anti-aging treatments. Always apply CEF Skin Serum to clean skin. It's designed to sink into your skin quickly and provide anti-aging effects that moisturizers alone just can't do. Give the serum a few minutes to be absorbed then apply your moisturizer. This TRIO provides the anti-aging treatment with morning and evening moisture that your skin needs to look smoother and polished both day and night.
Share
View full details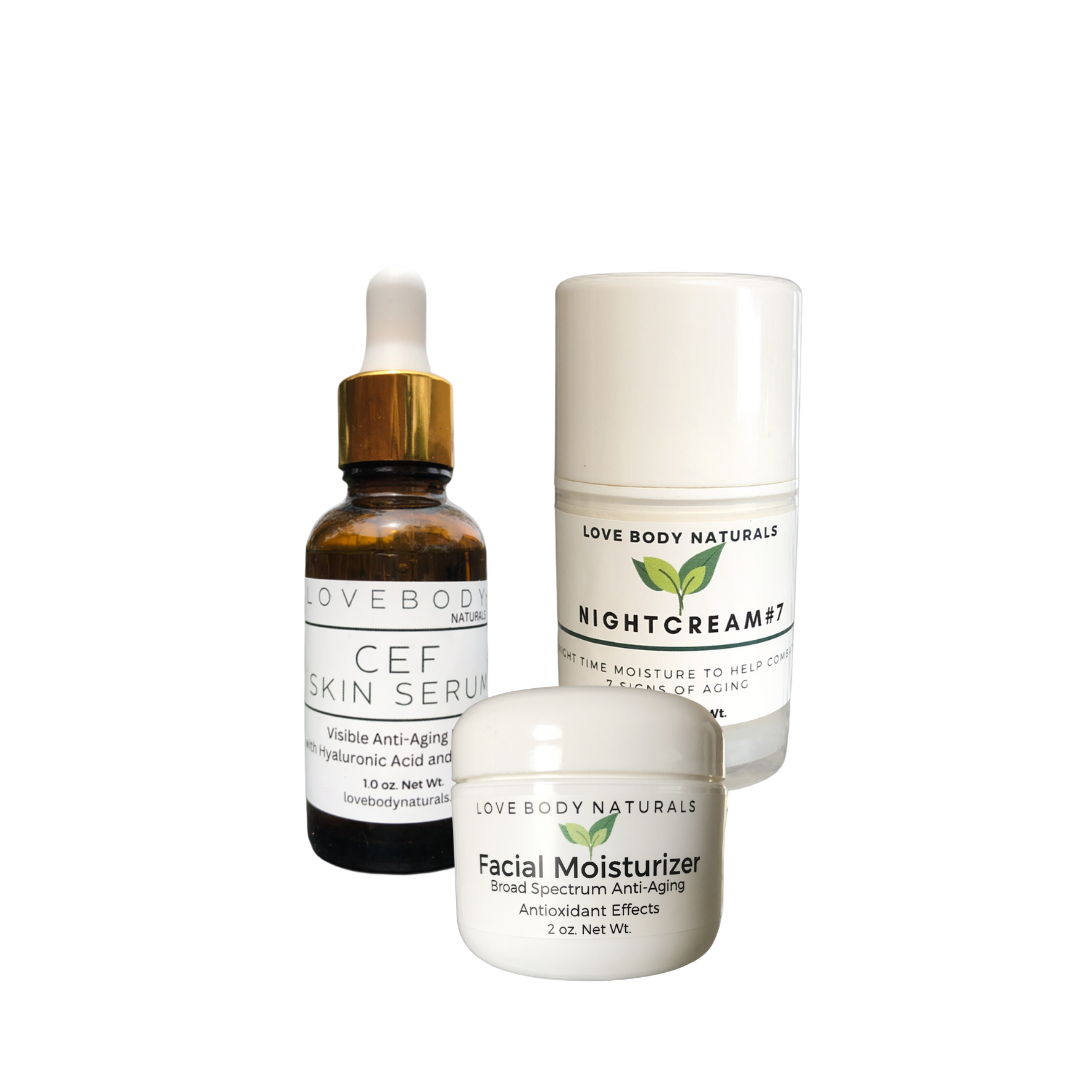 Skin Serum, Facial Moisturizer and Night Cream
Highlights

Our three step skin care routine all in one. Get our CEF Skin Serum, Night Cream and Facial Moisturizer all together.
Scent

The Serum is Unscented.

The Night Cream has a light lavender almond scent.

The Facial Moisturizer has a light almond scent.
Details

CEF Skin Serum, Night Cream and Facial Moisturizer
Ingredients

CEF Skin Serum has vitamin c, vitamin e and ferulic acid.

Our night cream has Water, Coconut oil, Shea-butter, Jojoba oil, Evening Primrose oil, Ubiquinone, Hyaluronic acid, Vitamin C&E, Ferulic Acid, Phloretin, E-wax, Stearic acid, preservative, Fragrance.

And our Facial moisturizer has Water, Coconut Oil, Jojoba Oil, Vitamin C, Vitamin E, Provitamin B5, Ferulic Acid, Hyaluronic Acid, Astaxanthin, Phloretin, emulsifying wax, stearic acid, arrowroot, essential oils, preservative.
Create Your Natural Skincare Regimen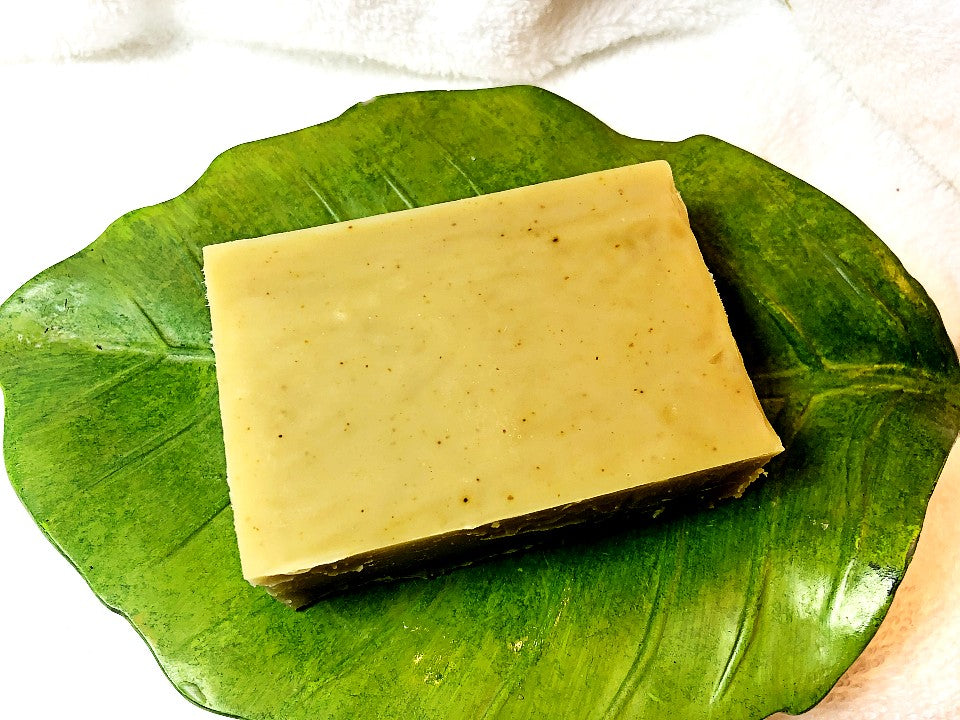 Handmade Soaps
All natural soap with nothing but pure ingredients. Giving you an all natural alternative to care for your skin in every bar of soap.
Shop now
Sugar Scrub
A sugar scrub that gently exfoliates and moisturizes your skin. We use the finest grain that will exfoliate but not damage your skin like larger grained sugars can do.
Shop now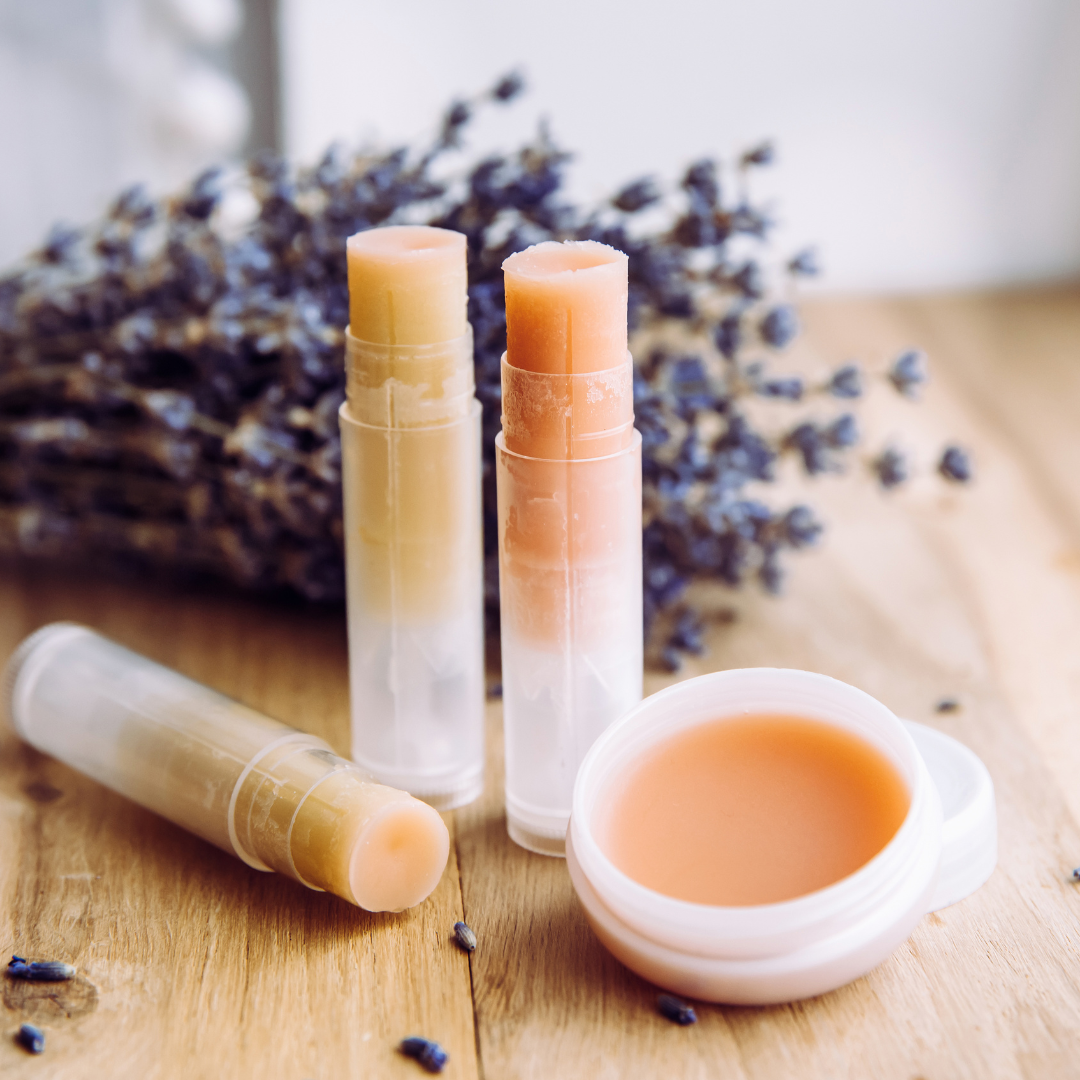 Shea Butter Lip Balm
Our Shea butter lip balm is all natural soothing moisture for your lips.
Shop now